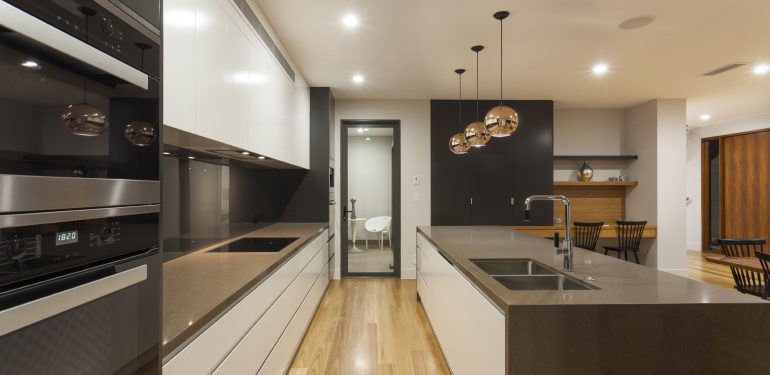 The Brands Builders Buy Most
For decades, Home Innovation Research Labs has been polling builders nationwide about which products they most rely upon. Now, the results are available to you.
You may know Home Inno­va­tion Research Labs (formerly known as the NAHB Research Center) as the third-party certification firm that helps product manufacturers overcome barriers to market entry (as well as the folks whose average workday may involve, say, shooting 2x4s out of a cannon). But HIRL, an internationally accredited testing ground for code compliance, is now publishing the research it does that tracks not what brands of products builders are thinking of spec'ing or prefer to spec, but what they've actually spent money on. "We are producing demand data," says Mike Luzier, President and CEO of HIRL, who points out that many other studies look at preference rather than purchase. Still others contain proprietary data that's not readily available. "It's far more useful and actionable information than opinion," says Luzier of the Brand Use Survey. "It reflects actual sales. People have parted with their hard-earned money to purchase the product."
The method is meticulous, with intense care taken to ensure that the sample accounts for what's really going on in the marketplace. HIRL breaks the country up into 32 discrete areas that run mostly along state lines. By and large, they're the same market areas that were used during the 1970s, when HIRL first started examining builder preferences, and they hew to those used by the National Association of Home Builders and the Census Bureau, says Ed Hudson, director of market research at HIRL. Responses are weighted by builder volume: Data gathered must be proportional to housing starts to ensure that a particular region isn't over- or under-represented.
"Because of our understanding of the industry, it's not actually that hard to put this together," says Luzier, who boasts about Hudson, HIRL's resident data obsessive, being a former carpenter with an encyclopedic knowledge of home building. "The main challenge is getting a representative sample so that the information is truly indicative."
Credit: http://www.probuilder.com/brands-builders-buy-most